Heavy on Fashion News Rundown - Earth is Ghetto 4/20/23
Hello, all my divas and gurus! I am here to give my news rundown. Earth is acting really ghetto. I just want to leave. Let's get into it.
Fashion
So Nick Tran, who served as Global Head of Marketing at TikTok, is the new CMO of Farfetched! This is getting really interesting 🤔. We all know that Tiktok has been at the forefront of trends and controversy in the past 5 years, if not longer! Farfetch is an online modern luxury retailer. You can find anything on Farfetch from ZADIG & VOLTAIRE to Akris. This is going to be a game-changer. Nick knows what makes Gen Z and Gen Alpha tick..and tock Get it 🤣. Anyhow this is huge. I can not wait to see how this turns out.
Skinny/Diet Culture is back on the runway again. There were fewer plus-sized a.k.a standard-size models on the runway this season than in the past. That is a sign that we are moving backward. If you are old enough to see the heroine model era in the 90s, you know. Since the market is finding inspiration in the 90s. I am not surprised at this trend. I am a bit scared though. A lot of women suffered from eating disorders and drug use during that time. With the fentanyl and meth drug crisis happening along with the economic woes that folks are experiencing, we are heading to the 90s all over again. I was there. It was not all butterfly clips and bandeau tops.
Luxury watches are apparently winning right now. So Audemars Piguet CEO says that the demand for luxury watches is not fading. With demand high and parts supply low. Looks like a recipe for higher prices and even higher demand. Lord, in the US, the consumer is already dealing with inflation across the board. I doubt that the luxury watch industry is looking at the US to make demand go up. The Asian market is definitely in play here. The USA is broke phi broke over.
L'Oréal Q1 Sales Rise 13%, Lifted by US & Europe. Usually, when makeup/beauty companies see a rise in sales, a recession is coming. Let me explain. The lipstick effect is the theory that when facing an economic crisis consumers will be more willing to buy less costly luxury goods and brands. Instead of buying expensive purses and fur coats, for example, people will buy expensive cosmetics, such as high-end brands of lipstick. Now, L'oreal is a conglomerate. They own so many companies. Some companies have a low price point and others have a high luxury price point. I mean they have urban decay and Nyx. From YvesSaint Laurent to Mizani, L'Oreal has the market on lock. So remember, when cosmetic sales go up, it is time to save your coins. A recession is here!
David's Bridal is going out of business! The bridal titan is filing for chapter 11. All stores will be closing and 80% of the workforce will be laid off. According to the CEO, the brides are the company's first priority and will be receiving their dresses. The blame for the Bankruptcy filing, Covid! Look, covid played a part in a lot of people losing their jobs and not being able to find other employment. A bridal giant is leaving the brick-and-mortar space, just like Lord & Taylor... a sad day!
Quick Fashion News
Robert Triefus, chief executive officer of Gucci Vault and Metaverse Ventures, is stepping down on April 30th!
Hermes sales have jumped 23% in sales!
Dr. Martens Financial Chief is leaving and the money is not coming in!
Brunello Cucinelli sales are up..silent luxury is winning
Harlem's Fashion Row hosts second Sustainability Forum, H&M is a sponsor
So Florida is a dumpster fire. Governor Desantis is going to war against one of the most wealthy and powerful companies in the country, Disney. Yes, Mickey Mouse! Desantis is losing miserably. DeSantis's Florida board just discovered another "11th-hour agreement" shielding Disney from its oversight. Desantis want to remove Disney's Self-governing status. If Summy Sedantis doesn't stop, North Carolina is looking to court Disney. A move may happen and Florida will lose! Disney employs more than 58,000 people in Florida, making it one of the top 5 employers in the state. Both Democrats and Republicans believe that Desantis is a fool for this move! Also, Disney owns so many companies, it is not funny. Desantis Disney is going to be 50 years old this year, leave the mouse alone!
The amount of Anti-Black, Anti LGBT, Anti- WOmen laws passed in the state of Florida has been sickening, to say the least. Though I would love to take my Noah to Disney World and see his Auntie Lynn, I am scared to. I do not feel it is a safe place for anyone who is not a white male.
Florida is a dumpster fire and I am not spending my money there.
Fox News is another dumpster... but filled with 💩! Fox settled the Dominion case for 787.5 million dollars, but a $2.7 billion Smartmatic lawsuit is still on. The "News" network has said some wild and insane things over the airwaves. Well, Dominion voting and Smartmatic voting said ...I am going to sue you bitch. Once Dominion started to expose text messages and phone calls involving the network. Fox wanted to settle real quick. It is so interesting what a good law firm will find in discovery. I wonder what Smartmatic will expose next!
Quick Political News
Texas is a cowboy dumpster fire. They have a death star bill looking to strip local politicians of their power in office in Austin Texas, a book ban, an abortion ban in place, and gun laws expanding.
White House says McCarthy debt ceiling plan would kill thousands of green jobs in GOP districts and take out student loan forgiveness - Are you surprised?
SpaceX's no-man ship exploded after launch in Texas.
Criminal Andrew Lester, the shooter of Ralph Yarl, is an Anon conspiracy believer and racist according to his grandson. The shooting is finally being investigated as a hate crime
Teen brothers charged in Alabama party killings. They will be charged as adults. No motive has been told for the shooting. 4 promising young people died due to the actions of these brothers.. smh
No Gun law in sight on Capital Hill!
TV, Movies, Online
Johnathan Majors is in trouble now. 8, yes 8 new victims have popped up. Apparently, these victims are talking to NYC DA regarding Majors and his abusive behavior throughout the years. Looks like another case of a famous actor yet a horrible person allegedly. I guess we can add him to the list of Bill Cosby, Mel Gibson, Sean Penn, Charlie Sheen, Steven Siegal, Mickey Rourke, and many more. Let's get out the popcorn and see how this pans out 🍿.
Apparently, Tiffany Haddish is in some hot water.
She commented on the Johnathan Majors case via Twitter. She also said some slick stuff about her former boyfriend Common, relationship with Jenifer Hudson on Instagram. The comment/reply section went in on both platforms. Tiffany, Girl just be quiet. We did not forget nor will we ever forget that video with those kids. You too Aries Spears!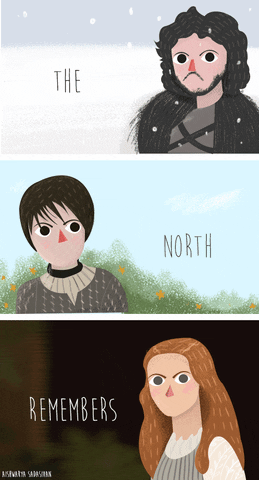 Quick Entertainment News
Erica Dixon and Daughter Emani are feuding with Scrappy's ex-wife Bambii. It is messy.
Marques Houston is allegedly a groomer. Talks of Marques courting/grooming his wife when she was underage. Yikes!
Yung Miami and Diddy Broke up (Thank God! I hope she got all she needed from him. It summer time, go out and have fun! )
Frank Ocean Drops Out of Coachella Weekend 2 After Fracturing his ankle and a lackluster first show...Poor Frank
Drake's alleged paid Abs are a topic for discussion. Shout out to Dr. Miami... I guess
Jamie Foxx is in the hospital recovering from an undisclosed illness. Get well Soon!